CENTRAL SHOP-RITE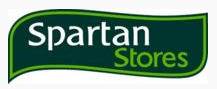 We proudly feature Spartan Brand Products!
Our store hours are Monday-Saturday 7am-9pm and Sunday 8am-8pm.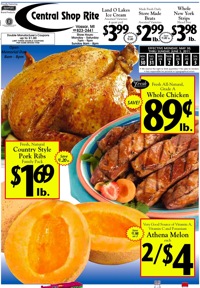 Please check out our weekly flyer! CLICK HERE

Please check out our E-Coupons! CLICK HERE
| | |
| --- | --- |
| Monday | 7:00am - 9:00pm |
| Tuesday | 7:00am - 9:00pm |
| Wednesday | 7:00am - 9:00pm |
| Thursday | 7:00am - 9:00pm |
| Friday | 7:00am - 9:00pm |
| Saturday | 7:00am - 9:00pm |
| Sunday | 8:00am - 8:00pm |




We Accept
Weekly Specials

Take a look at Central Shop Rite's Flyer/Weekly Specials. CLICK HERE
Job Application

You can download our job application form by clicking here
Total Reviews

1

Service Quality

Product Quality

Value

Atmosphere
Kimberly W.

Shop Rite vs. Kroger

So many people think Kroger is so much better than Shop Rite because they have better deals. Well, the don't. Most of the ads line up almost exactly with what is on sale. What Kroger doesn't have on sale, Shop rite does. Sometimes S.R. has an everyday lower price. The only thing Kroger has vs. S.R. is the value card to save you money on gas later. But is that worth the drive to Frankenmuth? Not for me. Let's keep our money as local as we can! Thanks for being here Shop Rite!